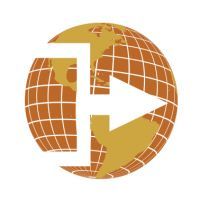 Just a 45 minute drive west of Barcelona in Sant Sadurní d'Anoia is the Freixenet winery, and the birth place of the worlds best Cava!
Freixenet produces more than 100 million bottles of Cava each year. 3 types of white Spanish grapes are used (Macabeo, Parellada and Xarello), but Freixenet uses only one type of yeast to ferment all of their Cava.
The winery was formed mid-19th century when two winemaking families joined. The Ferrers owned La Freixeneda, and the Sala family who had been exporting wine to South America since 1830. The granddaughter of the founder of the Casa Sala wine company married Pedro Ferrer of La Freixeneda. The company they formed took the name Freixenet.
Unfortunately also during the mid-19th century the Great French Wine Bligh occurred which eventually spread to Spain. In 1872 phylloxera hit Spanish vineyards. Phylloxera is a microscopic insect – like an aphid, that eats the roots of grapes. These insects were unknowingly introduced by French wine makers when they imported American grape vines to be more competitive. According to Levi Gadye: "the phylloxera preferred the leaves of imported American vines, and the roots of local French vines." The solution to this pest problem was to graft European vines with the aphid-resistant American vines. The majority of the rootstock came from Texas.
Then in 1898 the Spanish-American war happened which decimated some of their best markets. By 1914 with the loss of the Spanish colonies in South America, they started focusing on sparkling wine, which was in short supply in Spain.
Around 1916 time the cellars in Sant Sadurní d'Anoia were built. These are the cellars you will get to tour if you visit the estate. The main building was designed by the Catalan modernist architect Josep Ros i Ros.